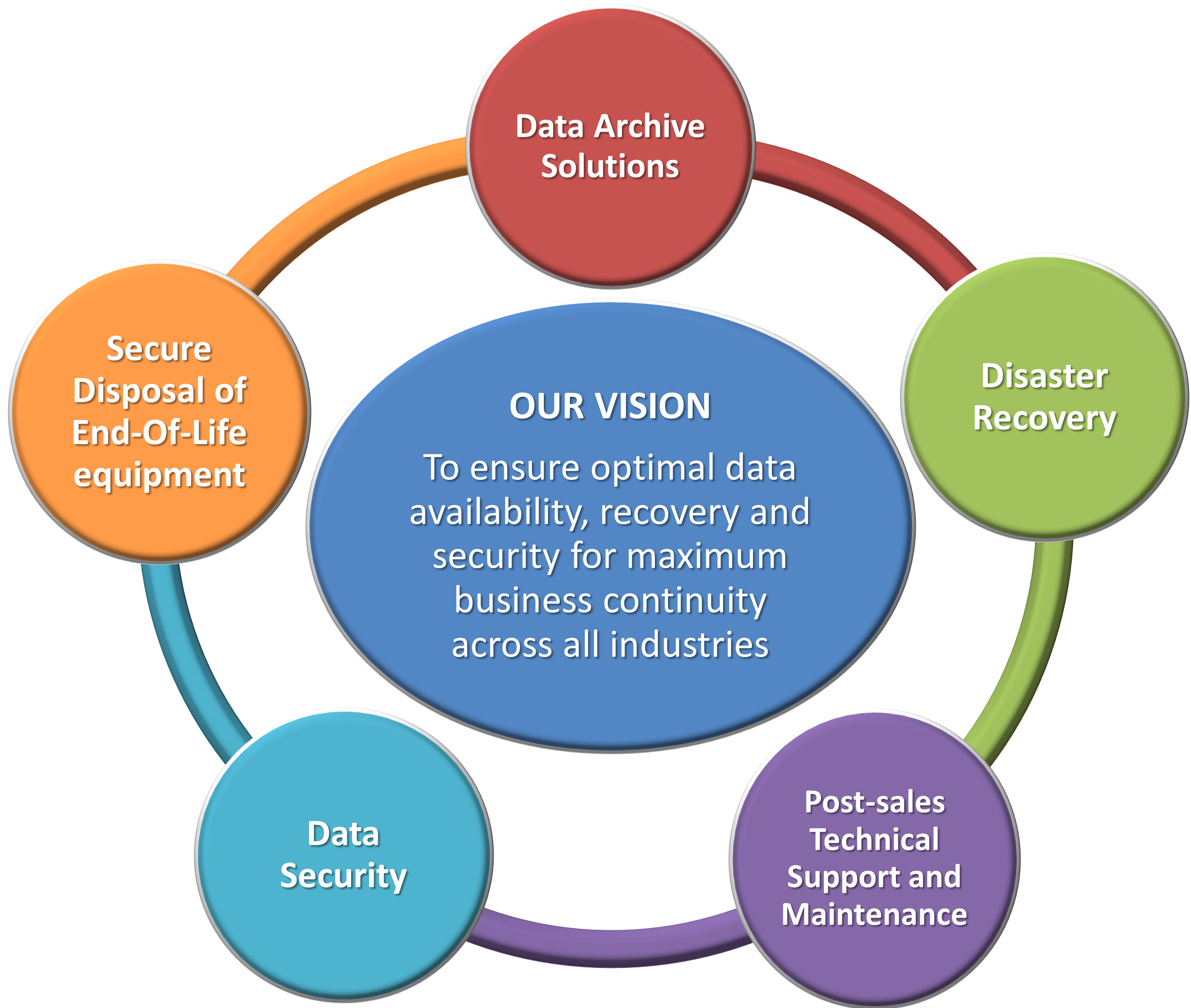 Here at Alpha Storage Consultancy, we fully understand the significance value of Data and its management.
Our humble beginnings started in 2004 as a sales and consultancy for Tape Archive Solutions. Since then, we have currently expanded our portfolio as below and ensuring immediate assistance is rendered when needed.
Data Archive solution sales consultancy for Disk to Tape, Disk to Disk to Tape
Deployment and relocation of Data Archive Systems
Post sales technical support and maintenance
Presently, our services have expanded to includes Tape Library Repair & Maintenance, Secure Disposal Service and Data Recovery. Our primary focus in providing fast recovery and immediate solution have led to an outstanding clientele growth. It comprises of local, commercial, government and financial sectors.
We owe our commercial success by strongly embracing Our Vision – To ensure optimal data availability, recovery and security for maximum business continuity across all industries.